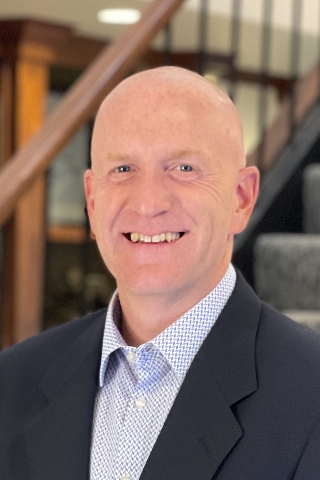 Professional. Knowledgeable. Trusted.....Because who you work with matters
With more than 60 years of combined experience and nearly 1,500 transactions successfully completed, The Dallas-Fincham Team has never forgotten one simple definition at the heart of their business: Agent—a person who acts on behalf of another person or group. On a daily basis, the team operates with a client-first mentality, acting consistently on behalf of their clients' best interests. This goes hand-in-hand with their mission of being a relationship-centered agency rather than a transactional one, meaning they aim to build lifetime relationships with their buyers and sellers. They treat each client as a top priority, whether a first-time homebuyer or a long-time friend. As two award-winning and top-ranking agents, Rich Dallas and Sharon Fincham decided to combine their talents to create a powerhouse team for Berkshire Hathaway HomeServices – The Preferred Realty that serves the entire Pittsburgh region and beyond.

Led by Rich and Sharon, the team consists of knowledgeable, passionate, and dedicated agents and an in-house team consisting of a Team Coordinator, Transaction Coordinator, and Marketing Coordinator. In other words, when The Dallas-Fincham Team represents you, you don't get one agent who juggles everything and specializes in only a few areas, but an entire team with highly specific skills. This means you get top-notch, five-star service in every area of your transaction: the best listing and buying agents, cutting-edge marketing, and masterful transactional knowledge that guides the process from the first piece of paperwork to the closing table. All combined, the team brings passion, professionalism, trust, and high ethical standards to each and every transaction while constantly pushing themselves to remain experts in the field by attending workshops, seminars, and webinars, as well as receiving private coaching by the #1 ranked real estate coach in the nation. Once you work with The Dallas-Fincham Team, you will understand that buying or selling a property is so much more than house hunting and putting your signature on a few contracts.

You'll truly learn what the word agent symbolizes and what it means for your agents to have your back…because who you work with matters.


Personal Attention YOU Deserve
Great at Staging a Home, let me help get yours sold quicker
Family Oriented
Tough when needed, but Flexible, Fair and Understating
Trained in the "7 Habits of Highly Effective People"
Dedicated to Going Beyond what is Expected
Referred by Past Clients
Powerful Negotiator
Great with New Construction
Full Time Agent
Certifications
Relocation Certification
New Construction Specialist
Luxury Homes Specialist
E-Certified
Chairman's Circle
Preferred Masters Accreditation
Contact Rich